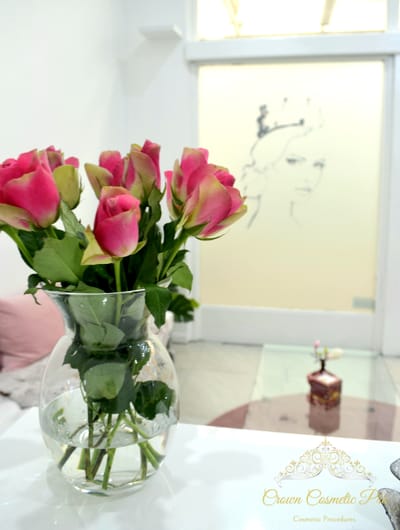 Located in the heart of the Northern Beaches in Sydney Brookvale, Crown Cosmetic Pro is your Salon to offer professional and natural looking beauty services. Our experienced beauty therapist Mehrnaz will provide you with the best services and an exceptional consultation !
Beauty therapist Mehrnaz has more than 10 years international experience in the beauty industry. She is trained by international master trainers around the world. Her expertise and knowledge in cosmetic tattooing, skin treatments, beauty services and skin tightening have an extraordinary reputation among our clients.
BOOK YOUR SERVICE NOW!
0481 214 796
info@crowncosmeticpro.com
.au
Zip Pay payments available
REVIEWS
"Mehrnaz is absolutely fantastic! She is
very professional, precise and welcoming
- I could not recommend her more highly! Having had a really bad previous experience with featthering, Mehrnaz has transformed my eyebrows shape and colour!" Sevda Cemil,
EYEBROW FEATHERING
"Mehrnaz is the best in the business! She is a
perfectionist and always nails the shape and colour
. Wouldn't trust anyone else with my brows!" Nicky Pretti,
EYEBROW MICROBLADING
"
Great experience. Really friendly and professiona
l and my lash lift looks great." Fleur Montgomery.
EYELASH LIFT & TINT
"I had an amazing experience with Mehrnaz from Crown Cosmetic Pro in brookvale. Mehhrnaz was v
ery professional and the salon was beautiful and relaxing.
I'm so happy with my eyebrows, and as I suffer from Trichotillomania 8s been a long time since I have had eyebrows. Can not express enough how happy I am. Thank you"
EYEBROW FEATHERING